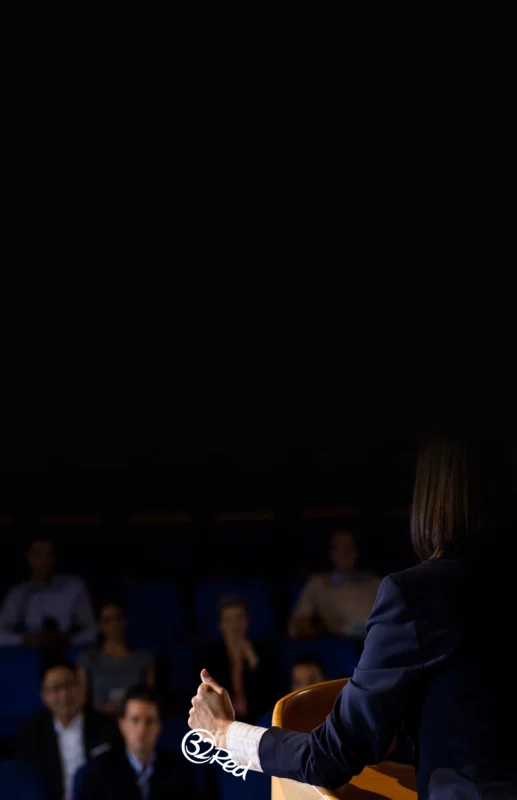 32Red Politics Betting for UK Bettors
Betting politics is one of the fastest-growing betting categories due to it drawing crowds of people who may not be interested in sports but have a lot of knowledge on international politics.
Types of Political Bets at 32Red Sport
The type of bet you place can have a big influence on your chances of wagering a winning bet. Although you may be tempted to go with your gut feeling, it is more lucrative to consider which type of bet would be the wiser option for a winning bet.
Below are just some of the betting markets to consider when placing a bet on a political event.
Outright Bets – For Beginner Bettors
An outright bet is one of the most popular bets for political events as you simply bet on who the winning party would be. Outright bets can be placed on any political event available on 32Red and usually includes political events from around the world.
Prop Bets – For Experienced Bettors
With prop bets 32Red members can place wagers on various topics they may feel are bet worthy. Whether wanting to bet on what a politician would say in a speech to the colour of the suit they would wear. Options are endless when it comes to prop bets and could potentially provide great odds.
Head-to-head Bets – For Competitive Bettors
If a political event has more than one candidate for a particular party/office. Here you can bet on who you think an opponent may be in the event. These bets are subject to certain conditions that depend on the specific event that is happening and the opponents that are competing for office.
Over/Under Political Bets – For Beginner/Intermediate Bettors
With over/under bets bettors simply wager on how many votes they believe a certain politician would receive in the election. Here bettors can vote under if they think the pre-determined amount by the sportsbook book is more the amount of votes the politician will receive or over if they believe it is less.
Main Events for Political Betting on 32Red
32Red provides its members with a vast amount of betting markets to wager with, the same goes for the number of events that are added to the platforms sportsbook to bet on. Depending on the time of year or political season there will always be different types of political events to bet on other than general and international elections. Below are just some of the most popular political events to bet on.

Local and International General Elections
General elections may include the election of a country's president and highlight various promotional events to present the political run. These events are among the most popular for betting as it usually falls between only two opponents. UK bettors can bet on any political event in the world from 32Red sports as long as the event is listed under the ''Politics'' category of the sportsbook homepage. 
Referendum Voting Events
Referendums are votes that are set out by the electorate on a political issue, proposal, or law that requires oversight or discussion. Representatives will vote on how the issue in question should be taken care of and how seriously it should be taken. Bettors can bet on the outcome of the votes, or bet on what political leaders will consider as the best solution to the law or issue.
Leadership Contests / Elections
Leadership contests (also known as leadership elections) are political events where members of a pollical party decide on who will be the leader of the party. Generally, the rules around these events are determined by the governing political party. Bettors can bet on who would be the victor as the leader of the party.
International Elections
International Elections are set out as the most competitive betting events in politics. These events can be bet on by 32Red members no matter where the political event is running. 32Red strives to add all major international political events to the sports section for betting.
32Red Political Betting Advantages
Betting on politics can in many ways be seen as a more competitive and sought-after category to bet on in the UK and requires a dedicated sportsbook that will provide worthwhile odds, reliable banking, and a variety of betting markets specifically catered for pollical events. Below are just some of the advantages to look forward to with political betting at 32Red.
Sportsbook bonuses and promotions
Fair wagering requirements
User-friendly mobile site
How to Place Bets on Politics with 32Red
32Red has a user-friendly interface that is easy to navigate once you know how to place your first bet. Below you can find the full guideline on how to join 32Red, how to make your first deposit, and how to place your bet. Furthermore, you can learn more about how to choose the right betting market for your experience.
Create Your 32Red Account
Creating your 32Red sports betting account is easy. Simply access the 32Red site from a desktop PC or mobile device and select ''sign-up'' on the top right corner of the screen. After filling in all required information and verifying your account you can finally opt-in for your welcome bonus and make a deposit into your account to start betting.
Make Your First Deposit
Politics betting does not have a ''free'' option as found in the 32Red casino, so to place a bet you will need to make a minimum deposit of £10. Being a member of 32Red gives bettors plenty of options regarding payment methods which include Debit Card payment (required for the welcome bonus), PayPal, and more.
Navigate the Political Betting Section
32Red presents its members with many different political events and betting markets for their bets. This requires bettors to carefully consider which events and markets they would like to wager with. Always look out for the red ''LIVE'' icon for any available live-streaming political events to bet on.
Place The First Bet
Finally, after navigating and becoming accustomed to the political betting section bettors can now place their bets and wait for the results. Simply select the preferred betting market, amount to bet, and currency, and click on ''place bet''. After placing the bet be sure to download the bet slip.
Manage Your Bets
After placing your bet it is important to carefully study the betting slip to ensure all information is correct. If any errors are found you can contact customer care. Furthermore, if you are not willing to accept changes in odds you can navigate to your profile and access the setting to cancel allowance.
Tips and Strategies For Betting Politics with 32Red
Betting on politics requires careful research into each opponent and event including the political climate. By making use of proven betting strategies and carefully considering certain betting factors you will have a greater chance of making fruitful bets.
Below are some of the most important factors to consider and strategies to follow when placing political bets with 32Red.
Stay Informed About Current Affairs in Politics
To make bets that stand a good chance at paying out as a winning wager bettors need to constantly research current political happenings to ensure they are developing a feel for how political events may progress. By staying up to date on all current political issues and parties bettors can make informed bets.
Analyse Polling Data and Public Opinion
By analysing the public opinion on polling data as well as political issues it is easier to place informed bets on which political opponents may victor as the leaders. Especially considering that polling data is extremely detailed in many political events it is easy to get information on how each political event is progressing.
Consider Historical Trends and Election Results
Although the political climate may change each year, certain political happening do tend to repeat themselves. Many political happenings through the past can be considered as factors to consider in current political affairs to make more informed bets.
Evaluate Candidate Campaigns
To make bets that stand a good chance of winning bettors need to evaluate not only polling data and public opinion but also how certain campaigns are unfolding. Some political campaigns may take sudden turns in order to garner acceptance from their supporters if the campaign is not going well.
32Red Promotions and Bonuses for Political Betting
For the best political betting experience, it is advised to opt-in for promotions and bonuses that are centred especially on sports betting. With 32Red's fair play bonus system and generous outlook on bonus offers, bettors can be at peace with the freedom of how they want to use their bonus credit. Below are just some offers to expect from 32Red sports betting bonuses and promotions.
Welcome Bonus for New Bettors
After joining 32Red members are eligible to opt-in for the welcome bonus that usually presents you with a generously 100% match bonus on your first deposit. The particulates around the welcome bonus can change at any time and can be seen under ''Promotions'' on 32Red's website.
Special Promotions for Major Political Events
32Red aims to provide members with promotions and bonuses that will make major events more attractive to bet on. Keep an eye on 32Red's promotions page to learn of new political event promotions before placing your bet.
Loyalty Rewards for Regular Political Bettors
32Red's loyalty program provides members with a chance to participate in a points system where they can climb the loyalty ranks to earn more points each time, they place a bet with real money. Each rank has its own benefits to look forward to.
Betting on Politics with 32Red Mobile
With 32Red's focus on providing easy and reliable online sports betting to fans of all sports, politics is considered with the same importance when it comes to the mobile site. 32Red Sports is accessible on mobile devices with the same functionality, reliable banking, promotions, and easy navigation to ensure a productive political betting experience. By placing your political bets on the go with 32Red mobile you can look forward to the following benefits.
Easy navigation and user-friendly interface
All promotions and bonuses available on mobile
Easy to log into an existing account from a mobile device
Same features, betting markets, and events as on the desktop site
Live streaming and in-play betting available on mobile
32Red Political Betting Limits to Consider
As a responsible online sportsbook 32Red has set out certain betting limits to consider before placing your desired political bets. The minimum deposit amount required with 32Red is £0.10, except if your chosen betting market is an each-way bet in which case the minimum bet is £0.20. 
Furthermore, 32Red does not accept wager amounts thee the winning potential amount exceeds £10,000 for single or multiple bets or £50,000 for systematic gets. If a systematic et includes one or more single bets they cannot exceed the winning limit of £10,000.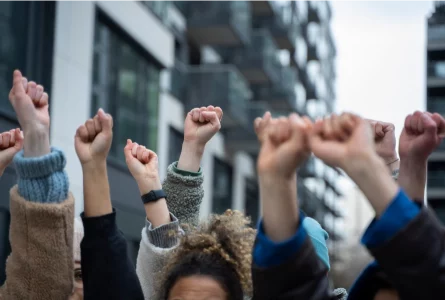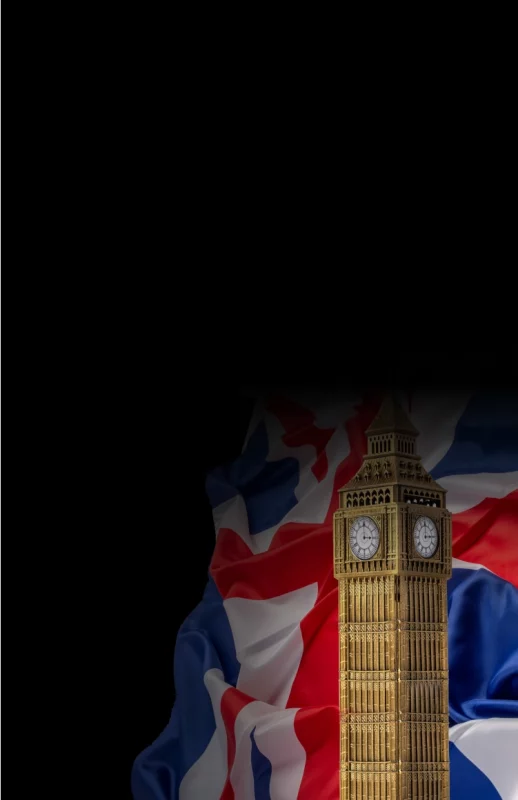 32Red Sports: Top Platform for Betting on Politics in UK
32Red stands as one of the most trusted and generous online sportsbooks in the UK, that being said they offer great odds, fast payouts, plenty of betting markets to choose from for the political event you are betting on, and presents their members with generous promotions.
By signing up with 32Red to place bets on local and international political events you have decided to make use of the UK's favourite online sportsbook. Sign up and opt-in for your welcome bonus today.