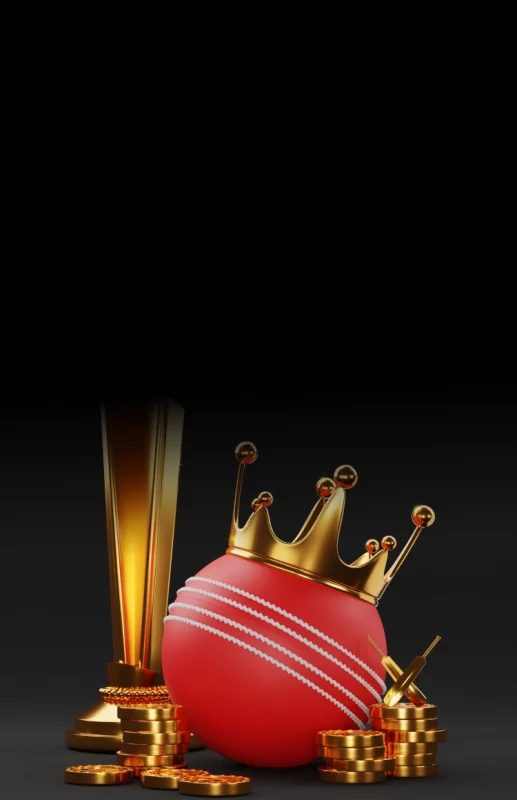 32Red Cricket: The UK's Top Online Cricket Betting Destination
Learn more about betting on cricket, one of the UK's most popular sports, at one of the very best online sportsbooks in the UK.
Guide on Making Your First Bet
Placing bets on cricket online can be tricky as you need to first have a vast knowledge of the sport and be able to know which bet types would give you better odds at a successful bet. After building up your knowledge on how to place profitable bets you can simply navigate to the 32Red Sports section and select ''cricket'' as your sport of choice.
After selecting ''cricket'' on 32Red Sport, the available tournaments will be displayed of which you need to choose one (T20 Premier League, ICC World Cup, etc) and decide on your type of bet (match outcome, top batsman, best bowler, etc) and the amount you wish to wager.
32Red's Extensive List of Betting Options
32Red's online cricket betting options include all the most preferred bets as well as a couple of unique and exciting options where bettors can opt in and pair their bets with the perfect 32Red bonus. For beginners, it is wise to choose a bet that provides the best possible odds for winning. These types of bets include match bet, top batsman, toss winner, player of the match, and top bowler as the same cricket players mostly excel in their position throughout tournaments.
Furthermore, bettors can select the ''each way'' feature that enables you to place 2 bets in one, giving a better chance of a successful bet.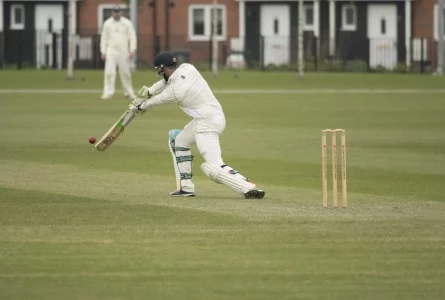 32Red Live & In-Play Cricket Betting
With 32Red, live betting on cricket gives bettors an opportunity to bet while the game is in play by simply streaming the match on the UnibetTV streaming service via 32Red's sportsbook. Simply look out for the red 'LIVE' box to see which games are currently live.
Cricket live betting is available on both desktop and mobile devices and bettors simply need to have placed a bet within the last 24 hours or have an active balance.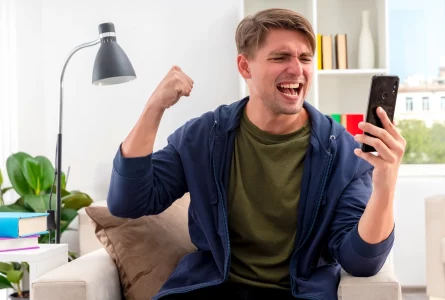 32Red Mobile Cricket Betting
Cricket betting on mobile is easy and reliable with 32Red's mobile site automatically opening by visiting the main site from a smartphone or tablet. As one of the leading UK betting sites, 32Red understands the importance of reliable mobile gambling and presents its members with a simple user interface that includes all the betting markets, functions, features, and access to sports promotions available from the main site. Try 32Red mobile betting for the ultimate sports betting experience.
Types of Cricket Bets to Choose From
Whether you're a beginner or an advanced sports bettor, different betting markets can provide you with different results when considering your knowledge of cricket. Below are some of the most popular options in betting markets to consider.
Outright Win Bet – Long-run Bet
Simply put outright bets are wagered on whole championships rather than selected matches that the championship consists of. This type of bet requires you to consider the big picture of the game instead of betting on your favourite player or team.
Handicap Bets – For the Underdogs
Handicap bets are decreased in price to accommodate betting on the team that has a lesser chance of winning the match or tournament. 32Red presents its members with a variety of handicap bets including +2, -1.5, -0,5, and +1.5 handicaps.
Over/Under Markets – For Beginner Sports Bettors
Over/Under bets simply means you wager on what the combined score between both teams would be. If the score is over the number you bet it's a win, if it's under the total the bet is lost.
First Ball/First Over Cricket Betting – For the Start of a Match
Know your team's players? Simply place a bet on whether the first ball will be a four or a wicket. For One Day International matches you can also bet on whether the first ball might be a six.
Innings Run – For the Optimistic Bettor
With an innings run bet punters would need to wager how many runs will be scored within a single cricket match. This is an easy bet to place, but a crucial factor to consider with this type of bet is which players are on the field.
Player Bets – For the Fans
Player bets can be placed on which players you may consider would be top batsman, bowler, or man of the match and is highly popular with dedicated fans of separate players or teams.
Ultimate Cricket Betting Strategies and Tips
Other than the types of betting markets available on 32Red it is important to also pair the right type of bet with well-thought-out strategies. Below are crucial strategies and advice on how to increase your chances of placing successful bets.
Make Use of Matched and Arbitrage Betting
Matched betting is well known to beginner and advanced sports bettors, but arbitrage betting can also help with winning big. Matched betting is done through the use of 32Red promotions and bonuses whereas arbitrage betting is done with your own cash.
Study Predictions, Strategies, And Advice From Sports Betting Experts
Studying betting strategies and advice from experts can assist you with a better chance of winning and having a much more entertaining experience. Predictions from experts can also take you a step further into placing profitable bets as they provide relevant theories for their predictions.
Check the Weather for any Sport-Negative Forecast
Rain or wet weather can cause many negative factors in a cricket match. When considering bad weather forecasts, you could rather place your bets on games in other regions of the world or place bets where the outcome won't rely too much on the weather.
Consider all the Findings in the Matches Pitch Inspection
A pitch inspection stands as an inspection of the playing surface (pitch) to determine whether it is in a viably good condition for the match to commence. Wet or muddy surfaces may mean poorer performance by the teams, making bets such as over/under, and run innings bets poor choices.
Why Bet on Cricket With 32Red?
With cricket betting it's important to make use of reliable and trusted sportsbook platforms in the UK. 32Red stands as one of the UK's most secure betting environments providing tools for safer gambling, following the Data Protection Act, and encrypted 128bit SSL Technology for safe banking.
Furthermore, 32Red provides its members with reliable customer service and a help centre where most questions are answered instantly. With cricket betting, punters have many betting opportunities with a range of cricket odds, live betting, standard betting, and dedicated sports bonuses and promotions making it the UK's top choice for cricket betting.