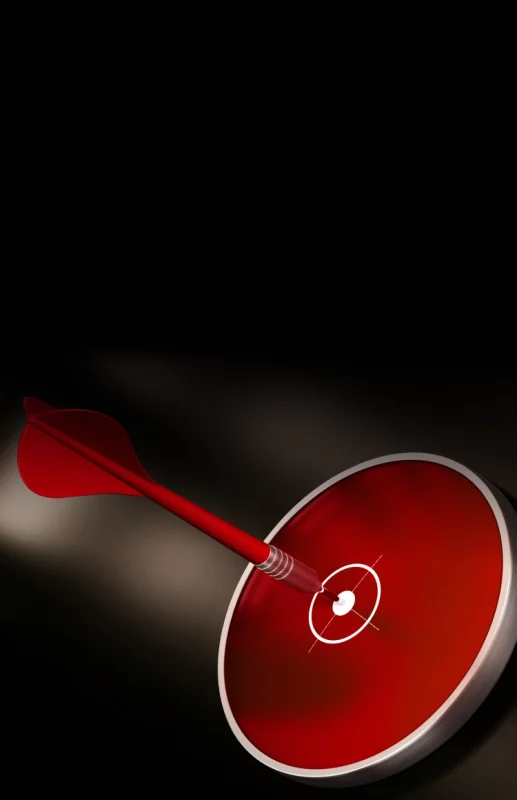 32Red Online Darts Betting in the UK
Bet on dart tournaments through the 32Red sportsbook platform for the best online betting experience. Find need-to-know information on 32Red darts betting odds, live betting, and how to get started on the UK's favourite online sportsbook.
How to Place Your First Bet with 32Red
Placing your first bet with 32Red is easy. All you need to do is make a prediction on the outcome of a particular darts tournament and wait for the results. With 32Red's sports betting platform being interactive and easy to navigate placing your bet is a breeze.
Simply navigate to darts on 32Red sports, select the event, your bet type and wager amount, and save your betting slip. You can bet on darts either with live streaming or standard online betting. Remember to use a proven darts betting system for the best chance at a profitable bet.
Popular Darts Tournaments for Betting
There are plenty of international and local tournaments to bet on through 32Red's sports betting platform. The tournament you choose to bet on should be carefully considered against your experience and knowledge of darts. Below are some of the major tournaments to consider betting on whether you are a beginner or an experienced bettor.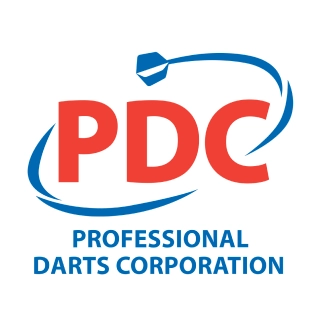 PDC World Championship – For the Experts
The PDC World Championships is the most prestigious event of the PDC, which also makes it one of the most competitive events to bet on in the UK. Making risky bets with a competitive event can bring large winnings to expert bettors, it is advised for beginners to make smaller wagers.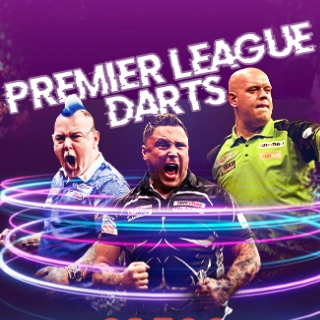 Premier League Darts – Knowledgeable Bettors
The premier league features all the most established dart players from around the world, making it vital for bettors to have sufficient knowledge not only of the sport but the track record of all participants. Doing proper research into the participants of the Premier League Darts is advised before choosing your betting market.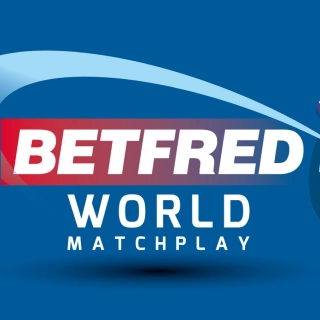 World Matchplay – All Skill Level Bettors
This tournament stands as one of the most popular tournaments for both seasoned and beginner bettors. Being a UK-based tournament the World Matchplay draws large competitive crowds looking to make sizable wagers on their bets. All matches during the tournament need to be won by two clear legs, although the match may be extended to a maximum of six extra legs.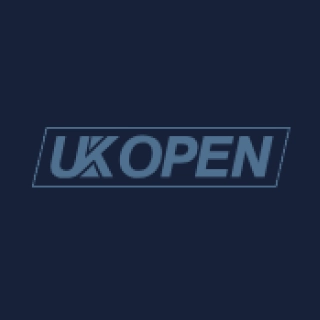 UK Open – Best for Local Sports Bettors
The UK Open has long been a proud local darts tournament supported by sports fans and bettors alike. With a winner prize of up to £600 000 for the winning participant, bettors are equally competitive when placing their bets. With its large participation, it is vital to make use of a proper darts betting system before deciding on your type of bet.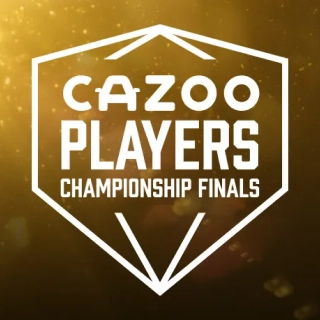 Players Championship Finals – Intermediate to Expert Bettors
Part of the PDC darts championship, this tournament is a staple event for sports betting sites to present to their bettors. The finals usually run over a period of 2-3 days providing many different betting markets as options and the perfect event for live betting with 32Red.
Bet on Local Team Events with 32Red
Apart from major championships and tournaments such as the British Open Championships, there are also many smaller local events for darts enthusiasts to bet on. With local matches, it is easy for darts fans to bet on the underdogs of darts to test their darts betting strategies and get to know upcoming professional league participants. With 32Red, members will have many options for local matches to bet on.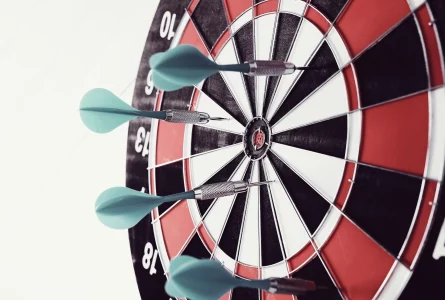 32Red Live Darts Betting
The 32Red sportsbook provides bettors with a chance to place their bets while the action unfolds. With live betting via Unibet TV on 32Red casino, bettors can rest assured that the live stream will be placed successfully with the same delay time as live television.
To make live betting even more exciting 32Red has incorporated in-play betting into their streams. This means bettors can place their bets even after the match has started. Simply look out for the "live" icon next to the darts matches and start your stream. Streaming on 32Red is free of charge but requires that bettors must have placed a bet within the last 24 hours or have an active cash balance.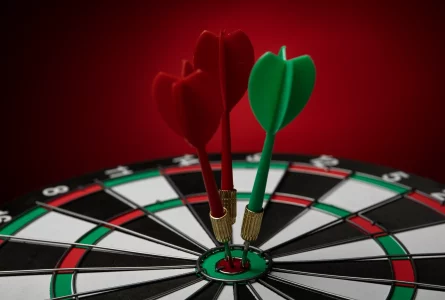 Betting on Darts on the 32Red Mobile Platform
32Red stands as one of the most popular mobile betting sites in the UK for sports betting due to its reliable and smooth-running mobile site. The 32Red mobile site can easily be accessed by visiting the main site from any mobile device.
Simply log in to your existing account with your mobile device or create an account if you have not yet signed up, navigate to 32Red's sports section, select darts, choose your match, and make your betting selection.
Popular Types of Dart Bets
Depending on your experience as a bettor or the size of the tournament you are betting on, certain bet types may be better options than others. With the majority of dart championships having two-man matches, winner bets are among the most popular bet. Below are more options to consider when placing a bet on darts.
Match Winner – Choose the Winner
A match bet requires the bettor to wager on whom they consider would be the winner in a two-man darts match. Unlike team-based sports, darts do not include a draw, apart from premier leagues making it a popular type of bet among punters. Match-winner bets can be used no matter the level of the tournament.
Handicap Bet – For the Best Odds
Even if you are betting on one of the best players to win with a handicap you will get higher odds. Handicap bets are mostly offered in tournament legs or in some cases sets in longer matches such as in open and premier leagues.
Correct Score – Bet on the Winner's Score
With a correct score or a "CS" bet, punters are required to bet on what the winner's score will be at the end of a match. With some larger tournaments such as the PDC World Darts Championship the winning spot goes to the player being the first to score 501 and ending the match with a bullseye. In such tournaments, the score will be based on the set score.
Tournament Winner/Outright Winner – Bet on the Tournament Winner
Unlike a match-winner bet that is focused on who the winner of a match in a tournament will be, an outright winner bet is focused on wagering on who the punter predicts will win the tournament as a whole. Outright winner bets are available on most major tournaments such as the British Open or Premier League Darts.
Consider Betting Limits and Odds with 32Red
By using 32Red Sports services bettors agree to the rules and regulations imposed by the UK Gambling Commission. With these regulations in mind, 32Red reserves the right to make changes to the betting limits and offers stipulated in their terms of use.
32Red reserves the right to decline any requested bet, this includes certain betting systems which may not be allowed. While the minimum betting limit at 32Red stands at 10p, the maximum wager will depend on the markets and proposed bets. Furthermore, all odds are offered by subject to variation. Fluctuations of odds are also determined by 32Red and are only available if accepted by 32Red at the time of placing the bet.

Choose the UK's Top Sportsbook for Darts Betting
32Red is one of the most popular betting sites in the UK with betting offers and odds that exceed expectations. By making use of 32Red sportsbook for your darts betting you can look forward to some of the most extravagant sports bonuses, odds, and reliable live streaming with in-play betting. For the best darts betting experience in the UK join 32Red today.