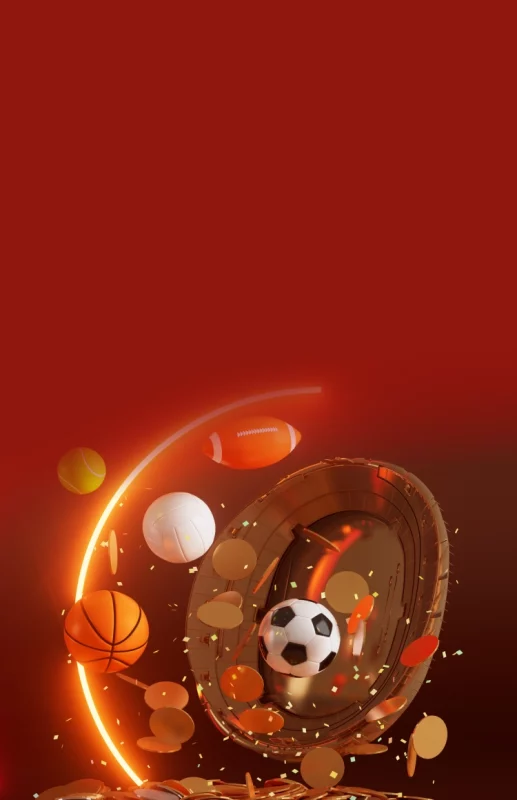 32Red Free Sports Bet for UK Bettors
32Red presents sports fans with many promotional offers for remunerative sports betting. Among these offers free bets stand as the most popular among sports bettors in the UK as it provides a chance for placing winning bets without real money.
Benefits of Opting for a Free 32Red Sports Bet
Free sports bets usually come with their own set of wagering requirements and may not be available for use in certain sports matches or tournaments. Keep an eye on the 32Red sports betting bonuses and promotions page to stay up to date on current sports offers.
Although all types of bonuses come with their own set of rules and wagering requirements, 32Red free bet offers and other bonuses form part of their fair play bonus system which ensures fair terms and conditions. With fair terms and extremely gainful winning potential 32Red free bets provide members with various benefits to consider, whether you are an existing member or about to sign up.
Almost Zero Risk Involved with Free Bets
Whether you are new to sports betting or an expert, free bets will always lower any risk there is to place a sports wager. In some cases, no-risk bets will require a real money wager, yet if your bet is lost you can be refunded. Depending on 32Red's current available free bet promotions you can always count on placing those risky bets without any possibility of losing real money.
Makes it Possible to Try New Strategies Without the Risk
Using new strategies when placing a sports bet can sometimes be risky as you may not have enough experience or knowledge to place the particular bet. By using your new strategy with a free bet there are no risks involved and could also provide bettors with a learning curve in sports betting.
Allows Newbies to Develop a Feel for Sports Betting
If you are new to the world of sports betting in the UK you may not be clued up on the exact betting markets, odds, and use of promotions. By using a 32Red free sports bet(s) it is possible to; develop a feeling for placing gainful bets by considering odds and other important factors.
How to Claim a Free Sports Bet From 32Red
32Red presents its members with a variety of sports promotions and bonuses which include free bets, odds boost, cashouts, and more. Although free bets may be available as a full-on promotional offer, generally free bets can be obtained by navigating to Free Bet/Profit Boost at the left-hand side menu of the sports Lobby.
If the free bet does not show as an option with your bet slip the following steps can be followed.
Log in To Your Account
The first step to take if you want to make use of a free bet is to log in to your account, head to the promotions page, and see if there are any available free bet promotions to opt in for.
Choose your Bonus
On the 32Red sports betting bonuses and promotions page, a variety of offers will be available to opt in for, some of which may include free bets. If you are a new member the welcome bonus may offer a free bet, yet this depends on the current available welcome offer.
Read the Terms and Conditions
All 32Red sports bonuses have their own terms to follow with wagering requirements that must be met. Read all bonus terms carefully before opting in for the offer, some bets may be offered as risk-free which pays back the wagered cash as bonus money and not real money. Furthermore, the free bet will have an expiry date by which the bet needs to be used on a qualifying event.
Place a Qualifying Bet
To get a free bet from 32Red simply place your sports bet as you would normally and select the Free Bet checkbox that is visible on the bet slip. If no free bets are available, the checkbox will not display an option. Free bets may not be available to use with certain events or betting markets, this will render the bet non-qualifying.
Claim Your Free Bet
Lastly, by selecting the free bet checkbox on the bet slip the bet will be placed without a charge to your cash balance. If you are happy with your available free bet and the bonus terms, select 'Place Bet'.
Free Bet Qualifying Sports and Tournaments
Eligible events and sports will be mentioned in each specific free bet promotion and may only be available for certain events and sports. For example, 32Red may run a promotion where members can place free football bets on Cheltenham to win the FA Cup against Alvechurch. This would mean that the wager would not qualify as a free bet if the bet was not placed on Cheltenham.
Some free bets may also be market specific, meaning that only a select few bet types will be available to choose from on the betting slip.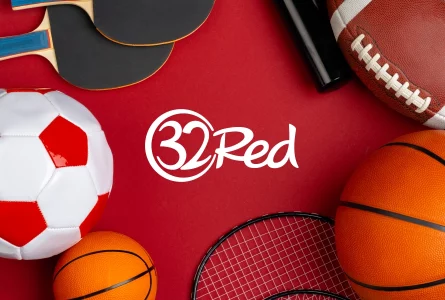 Free Bet Tips and Strategies
32Red strives to provide its members with the most helpful and extravagant sports bonuses and promotions. To understand which considerations will be most valuable to your wagering always look at the specific 32Red free bet bonus terms before placing the bet.
Making use of a 32Red free bet can greatly assist in your overall sports betting experience, and by considering the following free sports betting tips you can maximize your winning potential.
Respect Bankroll Management
Although you will probably not be required to use real money with your 32Red free bet you will still need to manage your bankroll efficiently. Since a free bet does not require real money to wager the winnings will have certain wagering requirements where the winning amount be used on other wagers before it can be turned into real money; this needs to be considered with your bankroll management.
Identify and Research Possible Value Bets
By making a value bet you are essentially calculating the true odds associated with an event. The odds are then compared to the odds set out by the sportsbook (in this case 32Red). This creates a higher likelihood that the expected return will be positive towards the bettor. Essentially you should only use value betting when you consider your winning potential to be stronger than the bookmaker estimates.
Strategize Your Predictions/Bets
Simply using your free bet on any wager just because you are not betting with real money wastes a good chance of placing a lucrative bet. Use your 32Red free bet together with a proven and well-researched strategy.
Bet With the Majority
With promotions that require 32Red members to use the free bet on a certain team, betting market, or event it is a good idea to see who the masses are betting against as this could potentially be the best possible bet.
Free Bet Terms and Conditions
Opting in for a 32Red free sports bet will provide a greater chance of not losing real money. It is important though to remember that there are certain terms and conditions to follow to get all the benefits that a free bet can bring you.
If a free bet option is available on your betting slip you can select the checkbox to see the potential payout that can be gained as well as the stake. The majority of free bet promotions usually require that you have an active cash balance and that no other bonus is active.
Furthermore, depending on the current ''32Red free bet promotion'' you may be required to adhere to a minimum and maximum wager amount as well as limitations on the sports, tournaments, and betting markets available for the exact promotions. Generally, with the wagering requirements, winnings through the use of a 32Red free bet would require you to use the funds on a new bet for a chance to win real money.
Other 32Red Sports Promotional Offers
32Red strives to bring their members the most gainful promotions and bonus offers for a positive sports betting experience. By signing up with 32Red you can expect a lot more than just a welcome bonus and frequent free bet offers. 32Red offers a variety of options for sports bonuses and promotions. Below are just some of the most promising offers.
Ongoing Promotions
32Red frequently adds new ongoing promotions that members can make use of on a daily/weekly/monthly basis depending on the specific offer and its terms. These offers include cash-out opportunities, horse racing price boosts, and live-streaming features. With each ongoing promotion having its own set of bonus rules it is important to consider the terms before opting in.
Enhanced Odds
Enhanced odds are meant to provide you with stronger odds for a specific event or sport. 32Red regularly adds odds boosts to their promotions, especially with important UK sporting events where the odds may be against a certain team to win.
Special Events
There may be different options when it comes to opting in for offers focused on special sporting events. 32Red frequently adds free bets and in-play bonuses for specific events. This can be a great opportunity to make use of sporting events in which you have a lot of knowledge and betting experience.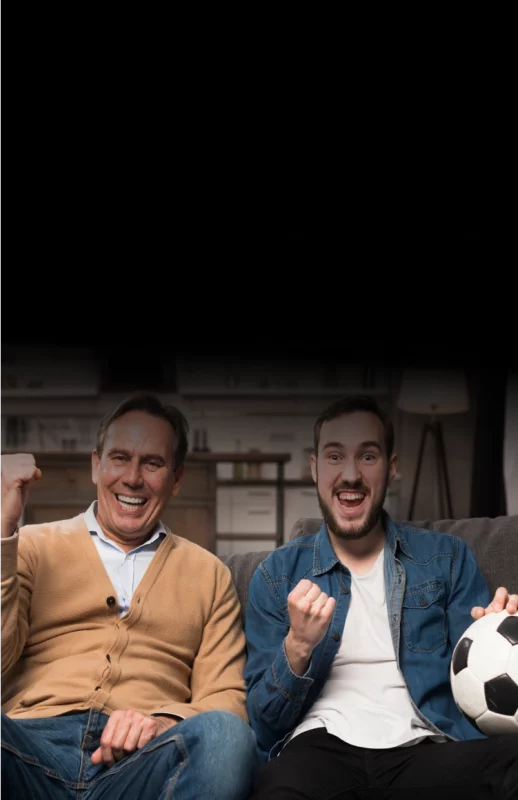 Why Use a 32Red Free Bet?
32Red's free sports bet offers to make it possible for UK sports bettors to place bets without the risk of losing real money. Furthermore, the 32Red platform as a whole represents responsible gambling, gainful promotions, and many opportunities to maximize winning potential through sports offers.
With 32Red sports betting, bettors can look forward to all the most important factors when looking for a reliable online sportsbook including fast payouts, reliable banking, profitable bonuses, and a focus on safe gambling. Sign up today and place your 32Red free bet.