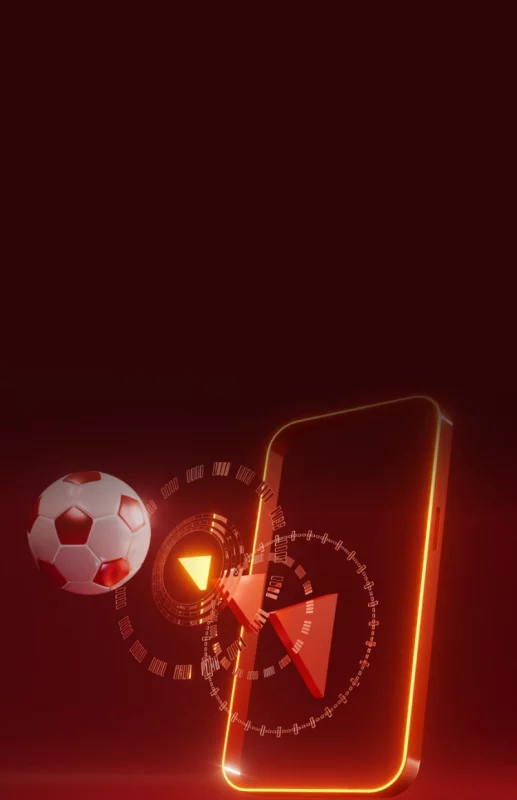 32Red Mobile Betting: Uninterrupted Betting
With 32Red mobile, bettors can easily bet from anywhere they are straight from their mobile phones without losing any of the main features of the main website.
How do I Access 32Red Sport on Mobile?
Sports betting is available on the mobile site. To access 32Red's mobile sports betting platform, bettors simply navigate to the 32Red site using the browser on their mobile device. Once there, they can simply navigate to the sports betting platform!
With 32Red sports betting on mobile, punters can look forward to the best odds in horse racing and football betting online. With the brand's well-known focus on providing a user-friendly platform for gambling, the mobile site provides the same ease of use for both new and existing users.
What Makes the 32Red Mobile Site User-Friendly?
The 32Red mobile betting site is optimized to offer UK bettors ease of use and the ability to place their bets effortlessly from wherever they are. The mobile website serves as the same user-friendly platform that the desktop site offers.
The sportsbook section is dynamic and interactive with a hassle-free experience of placing bets in no time. Simply access 32Red from a mobile device by opening the site using a browser directly and logging in to your existing account to experience the mobile sportsbook.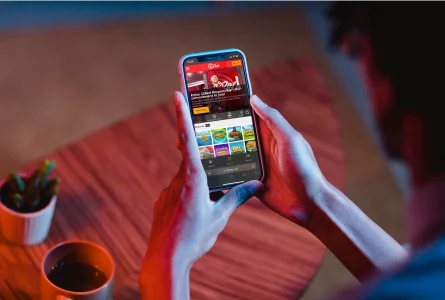 Sports Available for Betting on 32Red Mobile
With the optimization of 32Red mobile, bettors can expect the same exciting sports they have been betting on with 32Red on desktop.
In-Play Betting With 32Red Mobile
32Red mobile offers bettors the perfect chance of placing their bets while the action is unfolding on their mobile screens. Any serious sports bettor knows how a game can change in an instant, so take part in the in-play betting provided by 32Red for the ultimate experience of betting on live games. Watch the biggest leagues, college matches, or horse racing and bet while the track is still hot, all conveniently possible from your mobile device.
Stream and Bet on 32Red Mobile
To live stream any available match or tournament on 32Red simply navigate to the match on the betting sheet and check whether it has a 'live' icon. If the event is available for live betting the in-play betting option will also b available to enhance the experience of both streaming and betting on the game all from the 32Red mobile sports site.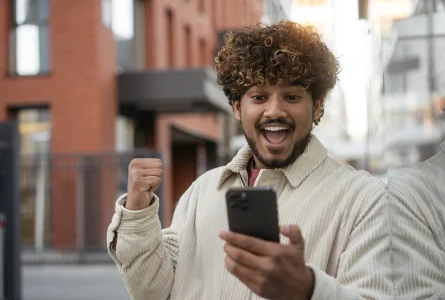 Bonuses and Offers From 32Red Mobile
32Red mobile offers bettors all the goodies that the main site is known for when it comes to promotional and bonus offers. Although the desktop and mobile site is constantly changing up their promotions to offer members new ways to win, some stand out as almost being 'signature' offers from the brand. Without looking at the usual promotions such as odds boosts and free bets, below we take a look at the most popular offers for mobile bettors on 32Red's mobile site.
Price Boost on 32Red Sports Mobile
Price boost is purely set to help bettors who understand 32Red's love for horse racing with the best odds in the industry – and this even extends to the 32Red mobile site. Every day a certain number of horses are chosen for the promotion and are marked as being the day's horse selection with the best odds found in sportsbooks in the UK.
Cash-Out offers – Golden Ticket to Escaping a Losing Bet
Win all or lose all usually goes without saying when it comes to betting. However, 32red mobile bettors have the golden opportunity of settling their bets even before the results of the game are known. This allows you to settle your bet if the game is not working out as hoped, and is available to bettors accessing the 32Red mobile site.

Registering an Account on 32Red Sports Mobile
Once an account is registered with 32Red sports the action starts unfolding in no time. Once again 32Red's focus on ease of use comes into play with registering an account on mobile. For all existing members, a simple login is all that is necessary.
For new players wishing to sign up for 32Red sports, the steps are quite simple. At the top right corner of the 32Red mobile sports site, tap on the signup button, fill in all necessary information and submit the documents for verification. After the account has been verified the user will receive a casino bonus.
How to Place a Bet on 32Red Mobile
Between the desktop and mobile sites, there are not much of differences except for some navigational differences. That being said the most important elements are still in place, and placing a bet is easily done for members already used to the 32Red desktop site.
For new members only signing up on the mobile site it is still easy to get started. Simply select the type of sport to bet on at the left-side drop-down menu.
Now choose the tournament or match to bet on, check the odds, choose a market bet, add the betting amount, and verify the bet details on the slip. The bet is now active and can be seen under 'My Bets' on the bettor's account.
Banking Options on 32Red Mobile
Banking options on 32Red mobile include all the well-known options including PayPal, other E-Wallet options, PaysafeCard, and internet transfers. Deposits are easily done with instant availability of funds on the 32Red account with a minimum deposit amount of £10 being in place for most deposit methods.
It is advised that 32Red members use the same banking method with withdrawals as was used with previous deposits to ensure the fastest possible withdrawal time.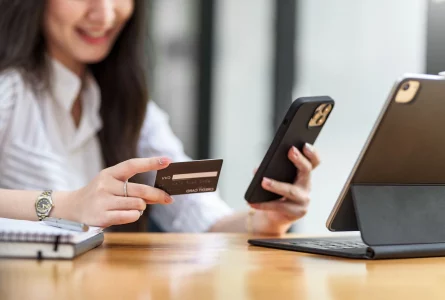 Around The Clock Mobile Support
It's well known for mobile sites usually being somewhat less reliable than their main desktop sites. That is why around-the-clock support is necessary when it comes to online gambling platforms.
With 32Red's wide focus on customer care, sports bettors can look forward to 24/7 live chat support, a help centre which already has frequent questions covered, and a phone number for further assistance.
32Red Mobile Frequently Asked Questions
With mobile sports betting new members might need a couple of pointers on getting used to the platform and how 32Red provides bonus offers and promotions. For more answers to 32Red sport questions read the 32Red sports review.
What sports are most popular to bet on with 32Red mobile?

Football is one of the most popular sports to bet on in the UK due to the sport already being popular among the majority of sports fans. With the vast knowledge that most sports fans have on football, it's easy for them to place successful football bets and determine which players or teams may outperform others.

Are there any mobile-specific promotions?

Although there are no specifically designed promotions for use on the mobile site the standardised bonus offers are still available. If any mobile bonuses are on offer, 32Red members will receive a notification to opt into the promotion. Logging into the 32Red account frequently will help you to be notified of the most recent promotions.

How do I use a free bet on mobile?

To see whether a bet is active navigate to My Free Bets/Profit Boosts from the top left of the sports homepage and check whether the bet is visible under the Bonus Offers Overview Page. If the free bet has been successfully credited it will be visible under the 'available' section of this page. Remember that full terms apply to all promotions.

Why is a certain event not visible for streaming and betting?

It might be that 32Red does not have a market for the specific event or sport at that given moment or that their traders are not covering the event. The best way to find a specific event is to use the built-in search facility on 32Red mobile.

Is there any help for problem gambling on 32Red mobile?

The mobile version of 32Red offers the same safe gambling measures as the desktop site and helps bettors to take control of their gambling by not overindulging in large bets or too many hours of betting. Deposit limits, account exclusions, and online activity statements are all available on 32Red sports mobile.