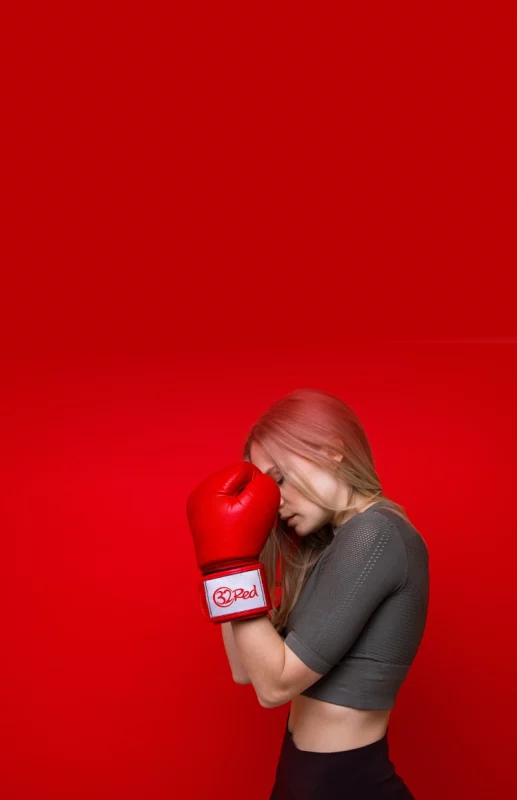 32Red Boxing Betting in the UK
Boxing has become a staple sport for betting among UK punters due to the variety of matches and betting markets available. Get in on the action with 32Red Sport.
Types Of Boxing Betting Markets at 32Red
Boxing stands as one of the most popular sports to bet on in the UK and draws the attention of punters looking to make informed bets. Depending on your level of knowledge about boxing and betting some types of bet markets may be wiser to wager with.
Moneyline Betting / To Win Bet
Money line betting is popular among many online bettors and is not aimed at simply betting on a winning boxer. Money line betting can also include betting on a final score or how the boxer won the match. 
Round Betting – Best Bet for Experts
Round betting is more likely used by expert punters with a lot of knowledge about the participating boxers in a match. With round betting, you can bet on the exact round where a fighter will end or how they will win the round.
Method Of Victory – How a Match is Won
A method of victory bet is focused on who will win a match and how they will become the victor. Punters can also bet on whether they believe the boxers will draw in the match.
Over/Under Total Rounds – Beginner Bets
Simply put punters need to bet on how many rounds a bout will last before they either win or lose the match. Very similar to Match Winner Bets this type of bet is also focused on who the winner will be but is more focused on the number of rounds the bout would last.
Fight Outcome – The overall Winning Bet
With a fight outcome bet punters simply bet on who they believe will win the overall fight. With this type of bet, some boxers may present lower or higher odds ''similar to handicap betting'' making it easy to make an informed bet against who has the greatest chance at winning.
Prop Bets – For the Experts
With many bets being focused on betting either on the winning or amount of rounds it would take to win, prop bets are more detailed oriented with punters having to wager on the nature of the fight, individual rounds, fighters, and more.
Popular Boxing Tournaments to Bet on With 32Red
Boxing tournaments are not just fun to watch but also to bet on. Better yet, stream your favourite boxing tournament via 32Red and place your in-play bets while the action unfolds. Below are just some of the matches to look forward to betting on with 32Red.
WBC - World Boxing Council Championships
The WBC World Boxing Council Championships provide punters with a chance to bet on welterweight, super, flyweight, heavyweight, and middleweight classes of boxing. The perfect championship for betting live due to its variety in weight classes making for competitive entertainment. 32Red members can look forward to great boxing betting odds with the WBC World Boxing Council Championships.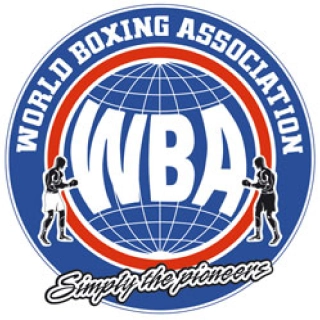 WBA - World Boxing Association Championships
With 32Red boxing betting punters will have many chances to bet on WBA Championships. As one of the biggest boxing championships most betting markets are available to wager with. The WBA championships usually take place during the month of November each year and draw many sports betting fanatics to 32Red.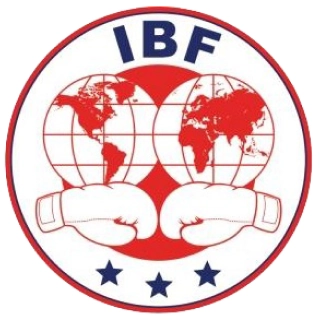 IBF - International Boxing Federation Championships
The IBF stands as one of the most important championships in international boxing placing the most important boxers in sport against each other. This makes it easy for punters to bet on boxers with proven track records against one another. Always consider the odds against each player when placing a bet.
WBO - World Boxing Organization Championships
The WBO World Boxing Organization Championships includes most weight classes in their tournaments including heavyweight, super middleweight, and middleweight. Probably the most important international championship for boxing this tournament sees the biggest boxers competing for the title.
Benefits of 32Red Boxing Betting
There are many benefits to look forward to when joining 32Red to bet on boxing championships and tournaments. Besides the extravagant promotional offerings that provide better odds, cashouts, and free bets (when available), 32Red also stands as one of the most reliable betting sites with fast payouts fair wagering requirements, and everything you need for a positive betting experience.
Extravagant sports-specific bonuses
Variety of boxing matches to bet on
Wide selection of betting markets available
Fast payout
Reliable banking
Fair wagering requirements
Frequent cash-out offers (may change at any time)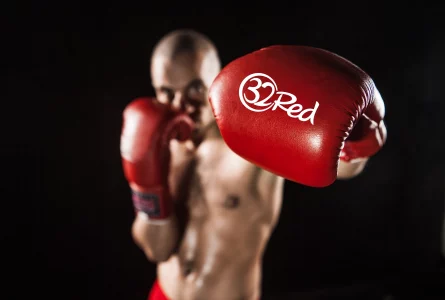 How to Place Your First Bet with 32Red
Placing a bet is easily done with 32Red and does not require punters to have to jump through any wild requests. Although sports betting via 32Red requires real money bets there will be many future chances at obtaining free bets. Below you can find the full guide to getting started with 32Red all the way from signing up to placing your bet.
Create A 32Red Account
To create your 32Red account simply access 32Red either on a desktop or a mobile device and select ''sign up'' at the top right corner of the screen. On this screen, you will be required to fill in your personal information and verify your identity before being able to make your first deposit.
Make Your First Deposit
32Red boxing betting does not require any large deposits. Simply deposit the minimum deposit amount of $10 and you are on your way to placing your first 32Red boxing bet. Navigate to your profile and select ''deposit'' at the top right of the screen and select your choice of deposit method.
Navigating the Boxing Betting Section
To navigate the boxing betting section simply select ''Boxing'' after accessing the 32Red sports betting section and browse through available and upcoming fights. On this page, unconfirmed fights and bout odds will also be displayed. Carefully study the available tournaments and odds before placing your bet,
Placing Your Boxing Bets
After deciding on the tournament, betting market, and boxer you are wagering on select all the options you have decided on, go through the details, and click on ''place bet''. Once you have placed your bet make sure that all information on the bet slip is correct.
Managing Your Bets and Winnings
After placing your bet there are many ways to manage certain details of your bets. In the settings section of your profile, you will find ''Odds Format'', here punters can enable or disable odds changes. If you do not agree to accept odds that may change in the future, you can change the permission here.
Tips and Strategies for Successful Boxing Betting
Strategizing your bet can greatly enhance your winning potential and give bettors an overall better online betting experience. Strategies include simple considerations such as researching fighters and their track record of wins as well as the besting odds associated with different markets and boxers. Below are just some of the most used strategies and tips to consider with your next 32Red boxing bet.
Research the Participating Fighters
Each fighter may have their own strong and weak points to consider. This may be against certain opponents, matches, or overall performance. Research the fighters and always consider their shortcomings or current performance state. Many of these considerations can also guide bettors in choosing the correct market to use for each bettor.
Analyse Previous Performances and Records
Each fighter will have their own track record as to how they have fought against their opponents. By researching their previous fights bettors have the added benefit of being able to see what the real odds against the fight would be, what their strong and weak points are, are how the rounds may progress when making live in-play bets.
Consider the Betting Odds and Values
Different fighters may have different odds against them according to the sportsbook. This makes it important to consider the betting odds and values against what the best possible outcome may be for your wagering. Handicap betting can also change the odds against boxers who may have an advantage against their opponent.
Stay Informed About Upcoming Boxing Matches
Staying informed about upcoming boxing matches can help bettors to stay up to date on which boxers may be boxing against each other in the future, giving them enough time to do proper research. Furthermore, it will provide more knowledge about the sports characteristics of each boxer or match.
32Red Boxing Promotions and Bonuses
With 32Red's focus on providing its members with promotions and bonuses that truly make sports betting more entertaining and accessible, there is a lot to look forward to. 32Red constantly adds new promotions to their list of offers to enhance your chances of winning, frequently view the 32Red promotions page to stay notified of newly available offers.
Welcome Bonus for New Boxing Bettors
Welcome bonuses provide the best possible start to 32Red boxing betting and are generously thought out as part of the 32Reds fair play bonus system, making it easy to use the bonus money wisely. 32Red's welcome bonus may change at any time but usually provides new members with a generous 100% match bonus.
Weekly or Monthly Boxing Betting Offers
Depending on the current bonuses and promotions on offer from 32Red members may expect offers such as cash-out options for when they change their minds on their wagered bets or even free bets to use on certain matches or betting markets.
Loyalty Rewards for Making Boxing Bets
32Red has a popular rewards system in place for consistent bettors and players in the casino. The rewards are a points system that gives points for each real money used to place bets or wagers in the casino. My Red Rewards are offered to participating members with different ranks that can be obtained through each calendar month.
Live 32Red Boxing Betting
Live streaming on 32Red via UnibetTV can help sports bettors watch the action unravel while placing informative bets as the boxing rounds progress. Placing in-play bets can be done by streaming the desired match as long as the match has the red ''LIVE'' icon displayed next to the tournament title.
Live in-play betting with streaming is free as long as the 32Red member has made a bet within the past 24 hours or has an active cash balance.
Mobile Boxing Betting
32Red makes it possible for bettors to make use of either the desktop site or mobile site when placing bets on boxing matches. No matter whether the desktop or mobile site is used, bettors will have access to the same lucrative promotions and offers as well as fast payouts and all the features they have grown to love.
All the same advantages as with 32Red sports on desktop
Easy to access your existing account from mobile
Mobile-specific bonuses may be available soon
Easily navigated mobile platform that resembles the original site
Various betting markets
Live streaming of boxing matches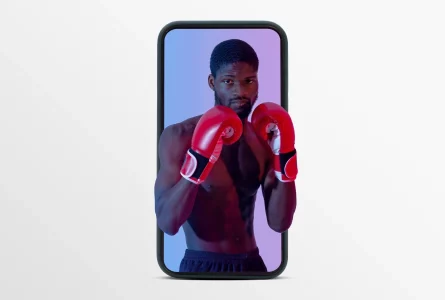 32Red Boxing Betting Stake Limits
Betting limits are set out by online casinos for various reasons including responsible gambling. The minimum betting amount allowed by 32Red sports is £0.10 in general, yet £0.20 is accepted with each way bet.
Maximum bets are also set out by 32Red as financial protection for customers who may bet irresponsibly high wagers. Maximum bet amounts are £10,00 for single or multiple bets and £50,000 for systematic bets. If a systematic bet is placed with one or more single bets it cannot exceed the winning limit of £10,000.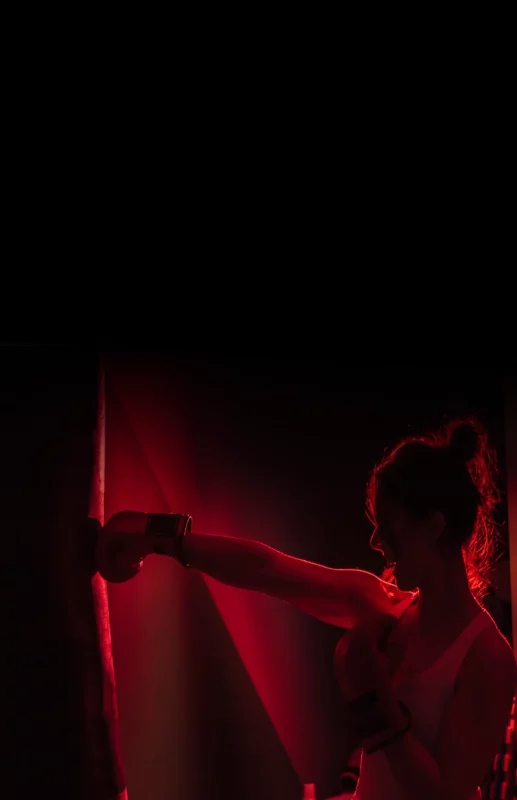 32Red Sports: Best Choice for Boxing Betting
Sports betting is a favourite form of online gambling for many sports fans throughout the UK, but it is important to always choose a responsible, fair, and generous platform. With 32Red members can look forward to responsible wagers, generous promotions, and fast/efficient banking methods.
Sign up today for the ultimate experience in online sports betting and wagering on both local and international boxing matches paired with generous 32Red sports betting promotions and bonuses that assist you with a greater chance of placing safe bets.